In-Charge: Bubblegum Pink/Navy/Scarlett Compression Socks 3-Set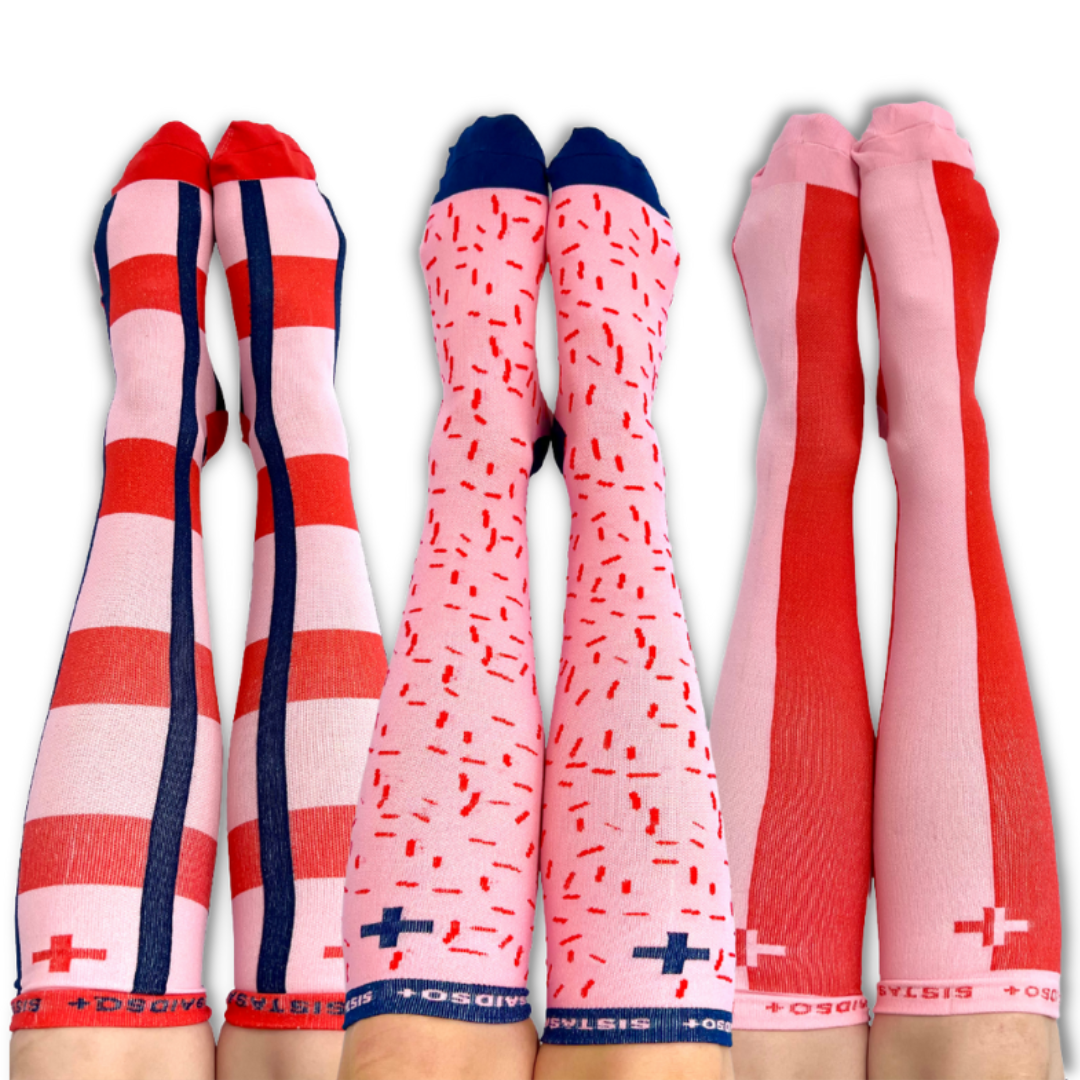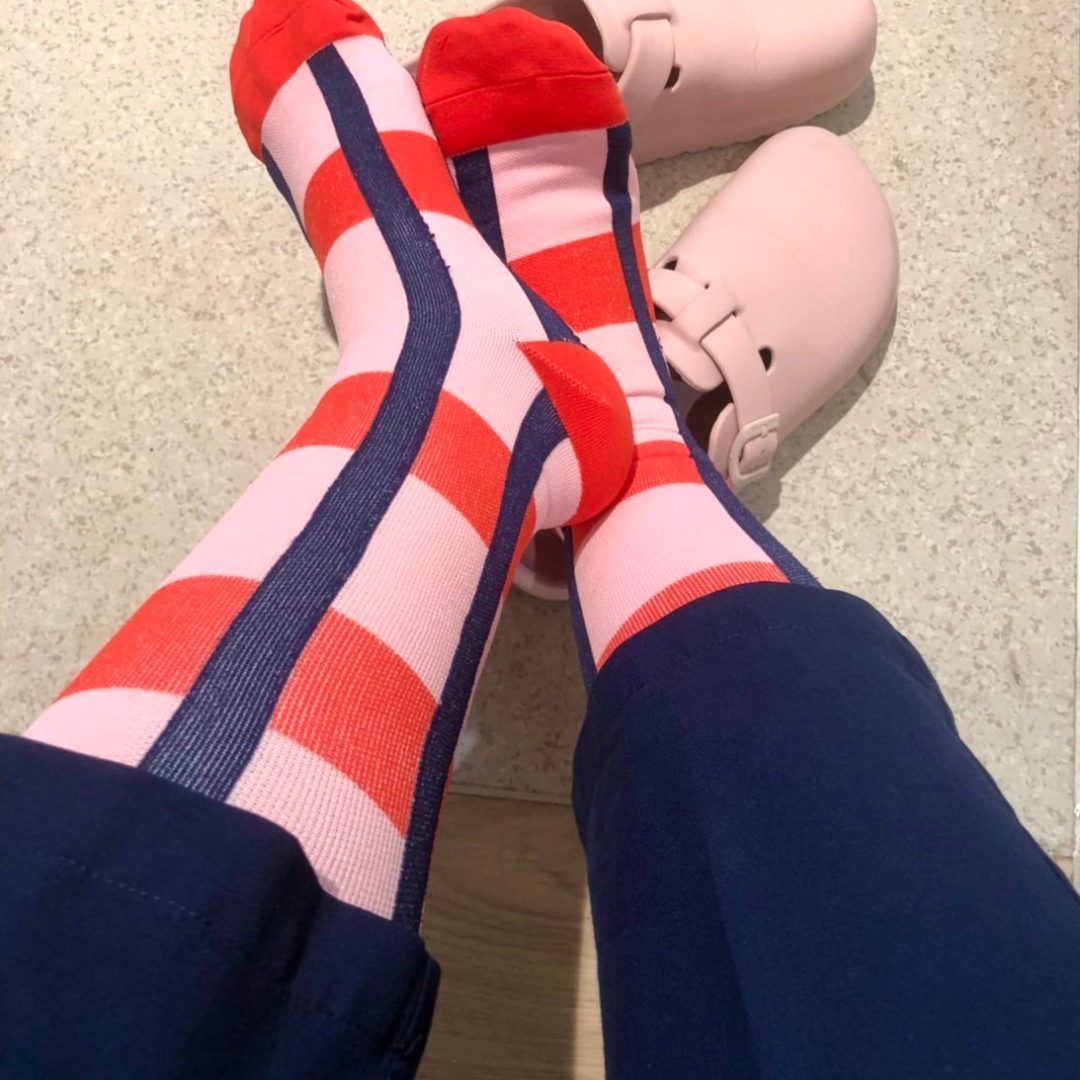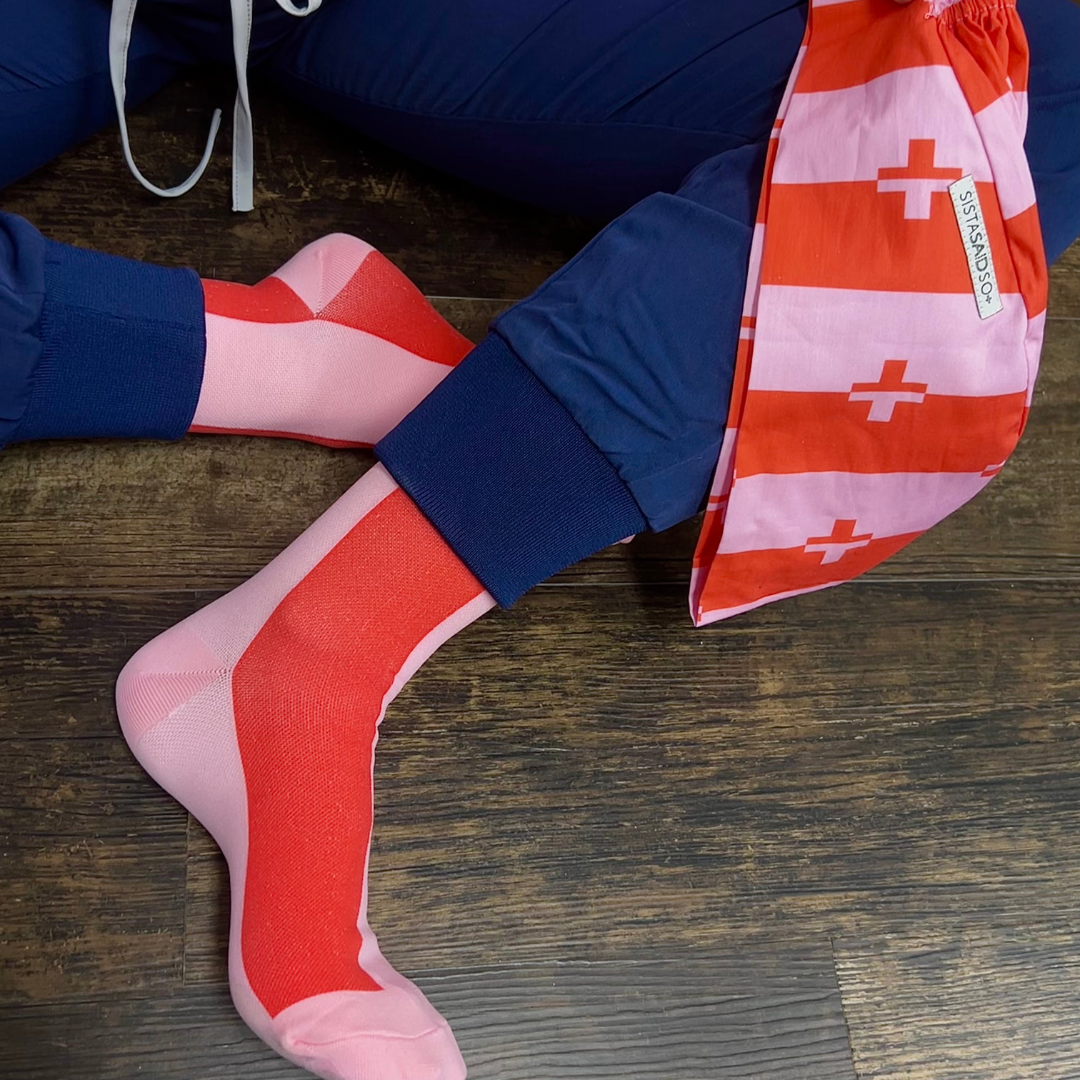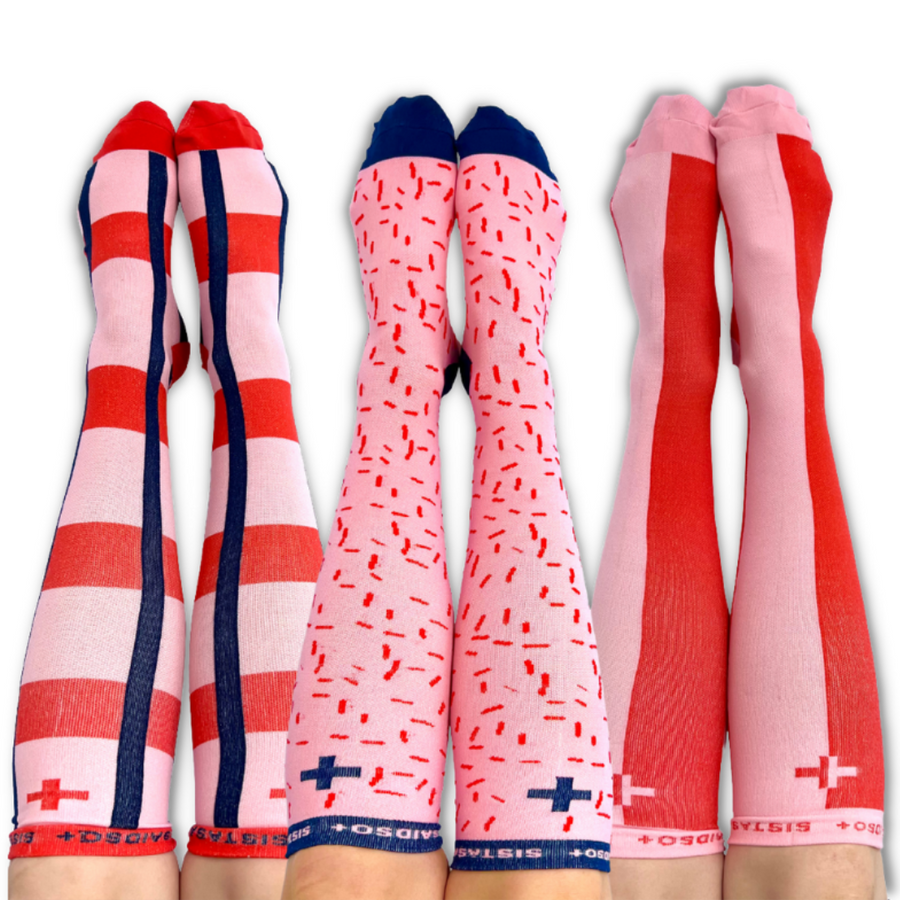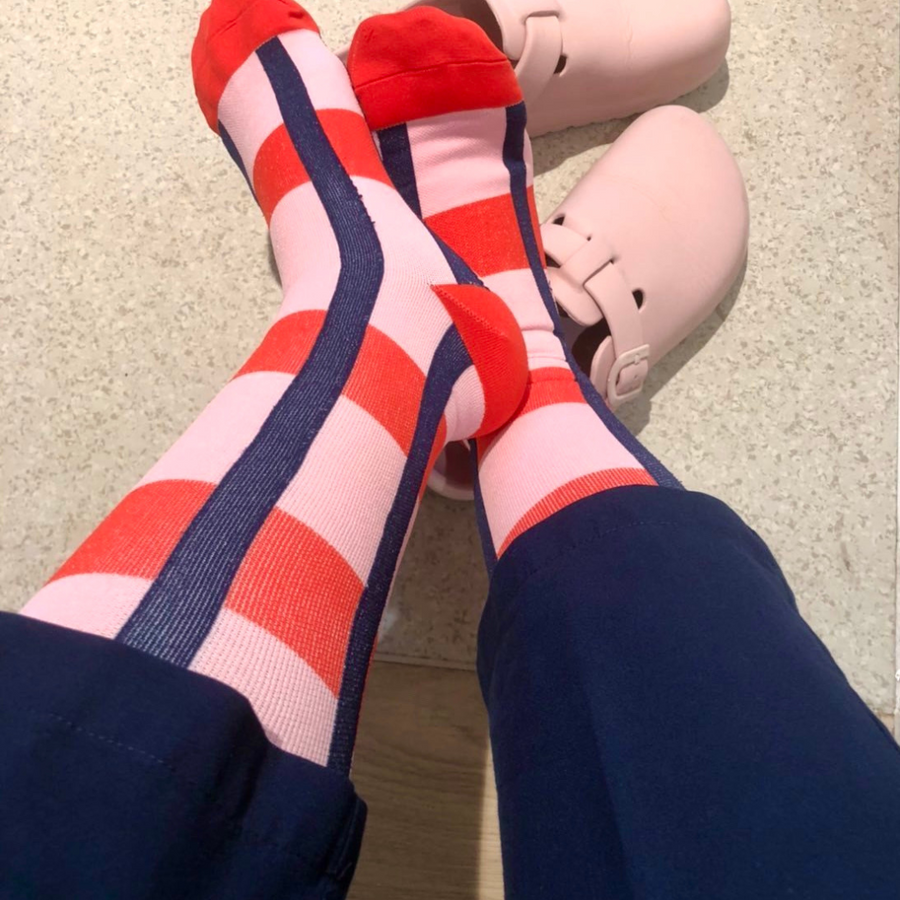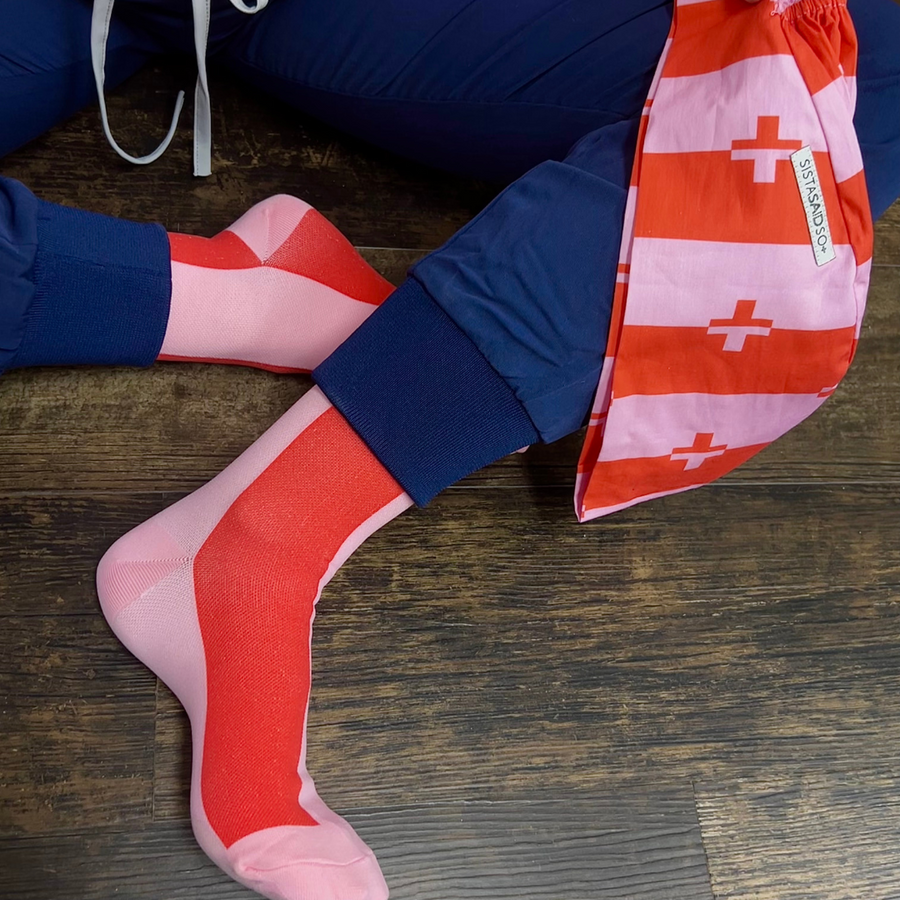 Can't recommend enough!!
Socks are extremely comfy and a good amount of compression. They feel tight but not uncomfortable and I don't even realize I'm wearing them. I am a new nurse and will definitely be buying more, absolutely get these if you're looking into compression socks. Worth every penny!
Hi Paula,
It is so wonderful to hear that you are already on the right foot with looking after yourself!! Welcome to the world of nursing. We are wishing you all the best on your nursing journey!
Perfect fit (used the size chart)
Hi Danita,
Thank you for your review! We hope those hard working feet of yours enjoy wearing our socks!
very happy with purchase
socks fit great and feel like great quality. love how my protective eyewear comes in a case with a cleaning rag, very professional and do not feel flimsy.
Hi Mickey,
thank you so much for your feedback! We are thrilled to hear you are loving your Sistasaidso products.
A happy nurse
It was super easy to make my order.
Love the compression socks & protective eyewear!!
Compression socks really helped me on shift when I wore them.
These compression stockings are so comfortable to wear, and I have noticed that my legs and feet are not aching after long and busy shifts wearing theses fun socks.