In-Charge: French Navy/Khaki/Blush Compression Socks 3-Set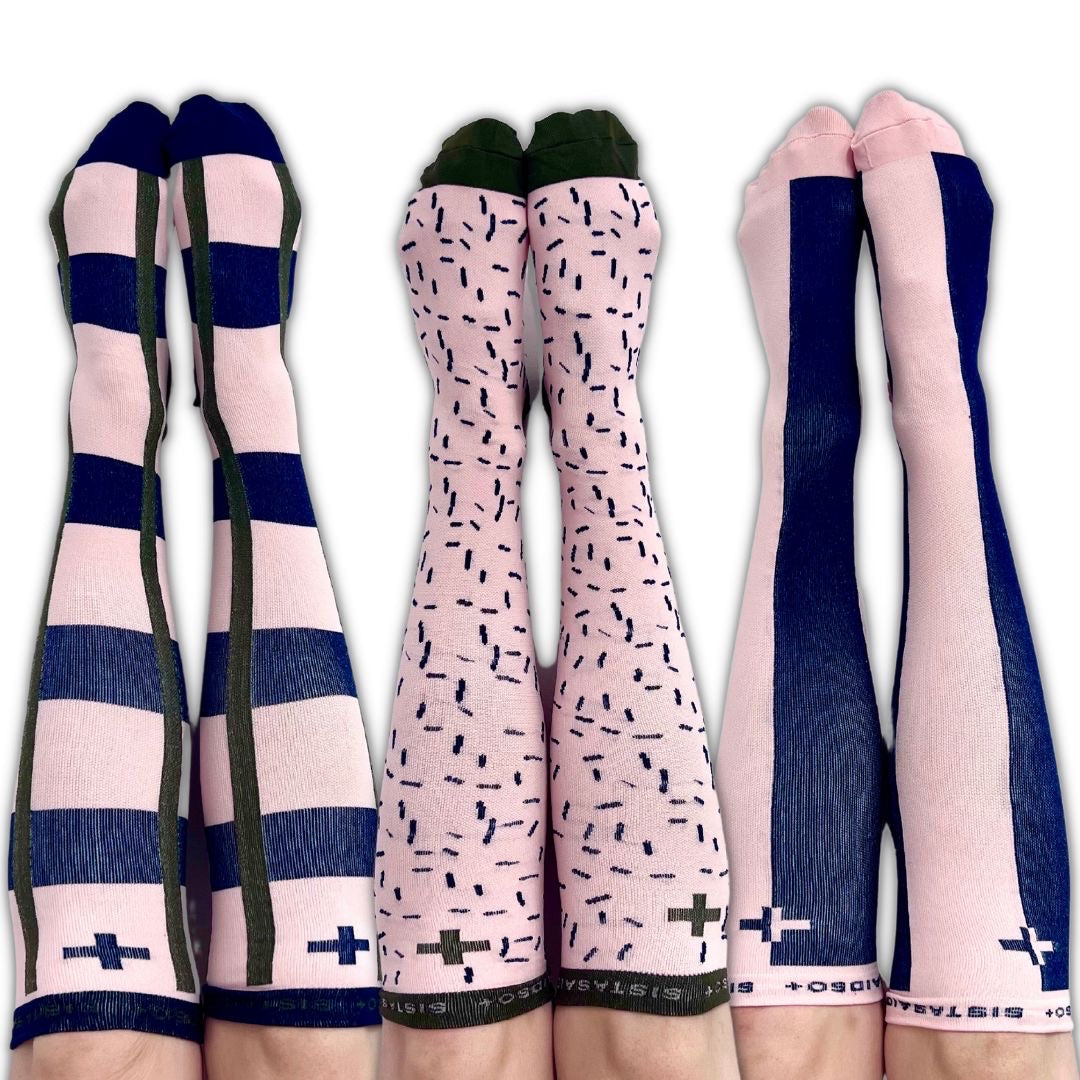 Size/Quality
Bought a 3 pack over a year ago and they're amazing. Decided to buy another pack but these ones are too big for the feet and too long, sitting over the knee and not under. Also don't feel as tight. Not the same as they used to be. The colour is also quite different to the photo. Disappointing as I can't wear them, will have to gift to someone with bigger feet and longer legs.
Hi Samantha,
We are sorry to hear you are disappointed! Your issues with sizing sounds very unusual, we have made no changes to our sizing or our manufacturing. Our friendly team are happy to troubleshoot this further with you if you would like to email us at info@sistasaidso.com
Absolutely awesome! No regret compression socks!
Absolutely love these socks! I used to have burning feet and heavy legs after my shift. A colleague put my onto these compression socks and I am thrilled! No heavy legs or burning feet! They are quite thick which I did not expect but will not go to work without them! They also come out of the washing machine almost dry, so I don't need too many pairs as they as just about wash and wear.
Hi Debbie,
Thank you so much for your review! This is EXACTLY what we like to hear and we are thrilled that our compression socks have become a must have part of your work routine. Keep looking after yourself! xx
Best compression socks!
I love these compression socks! They are the best ones I have worn!I get excited choosing a pair every morning for work that will match my hats and earrings… it's the little things when you are a scrub nurse!
Hi Ellie,
This is everything! We are thrilled to here you love your Sistasaidso+ goodies. Thank you so much for taking the time to leave a review! We hope you are looking after yourself. xx