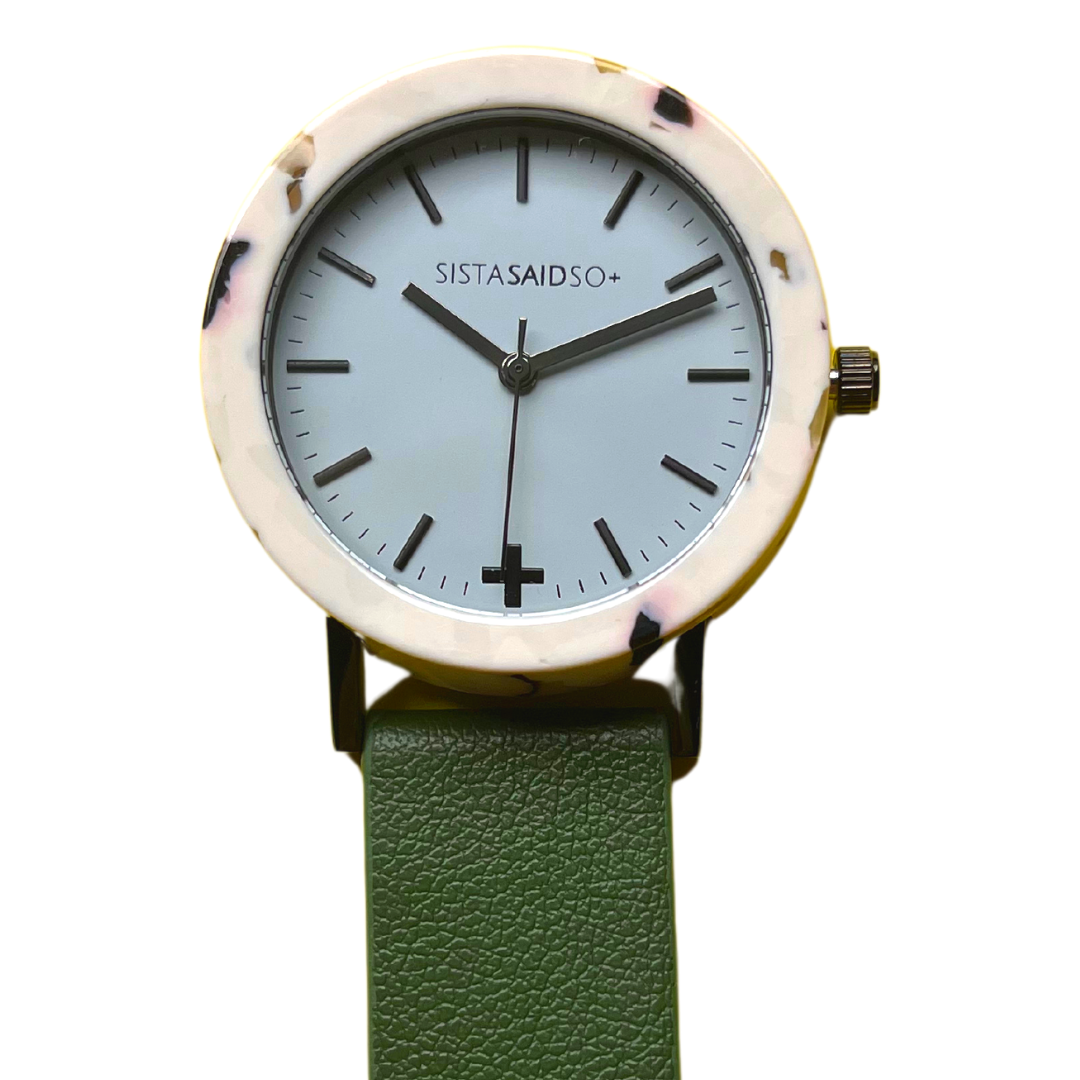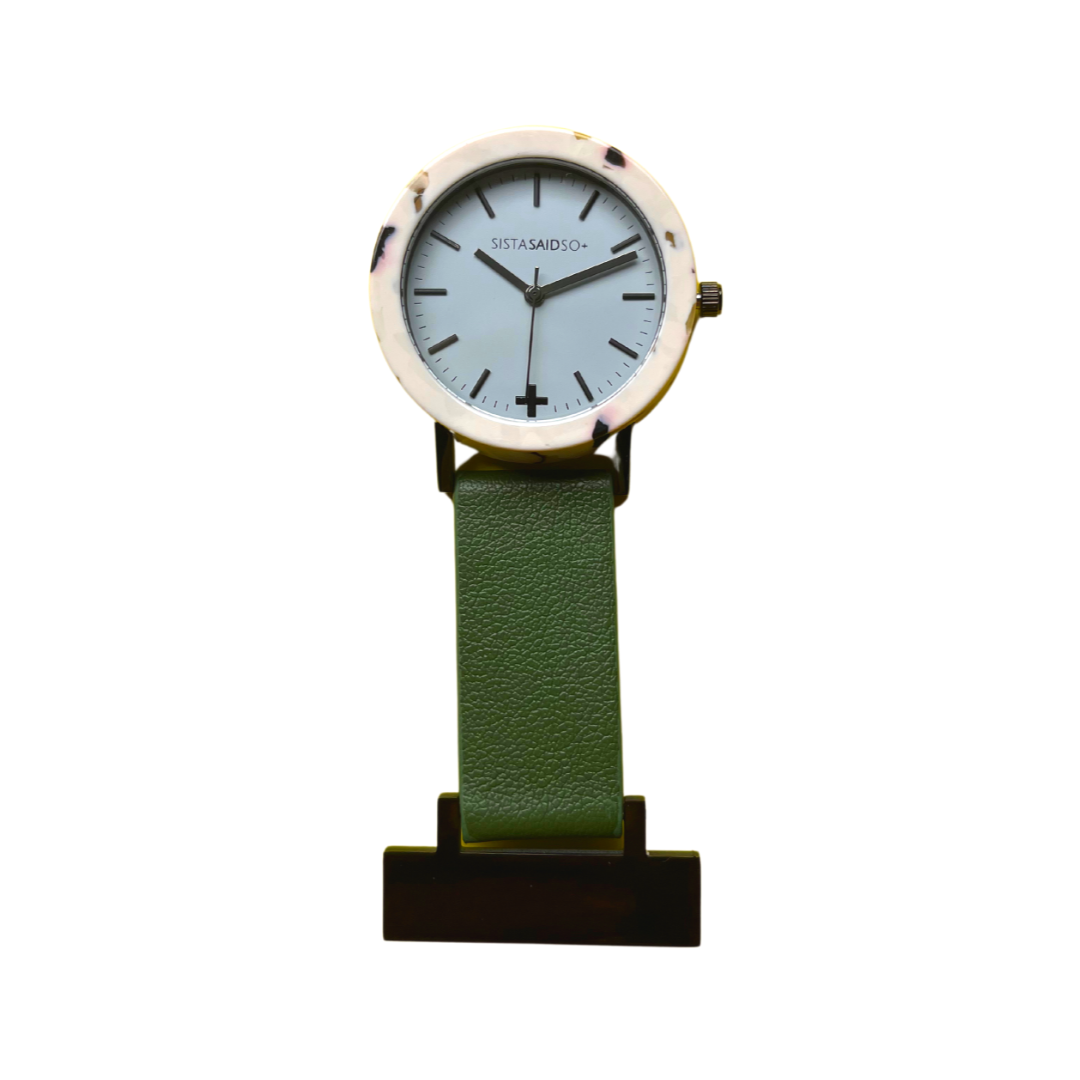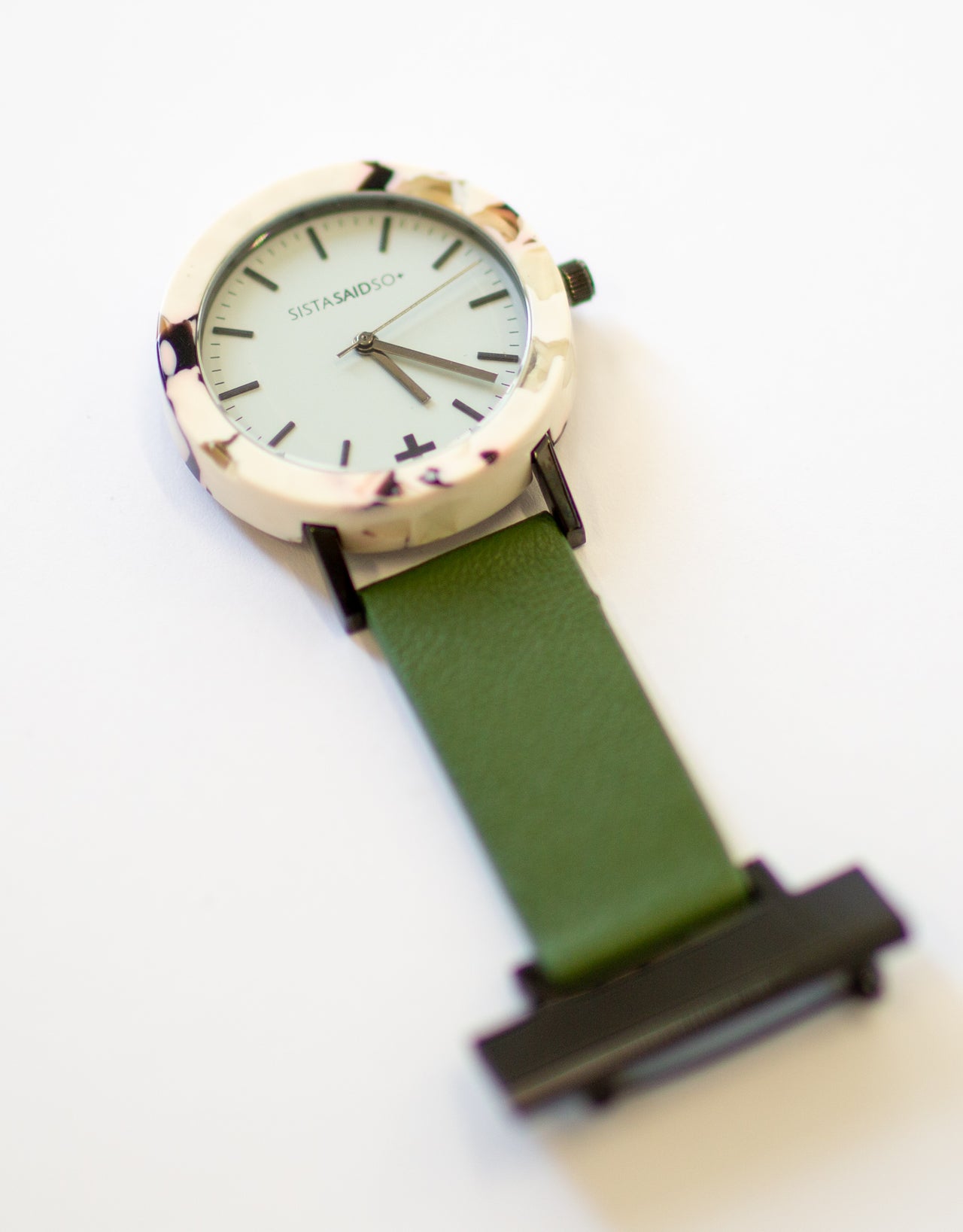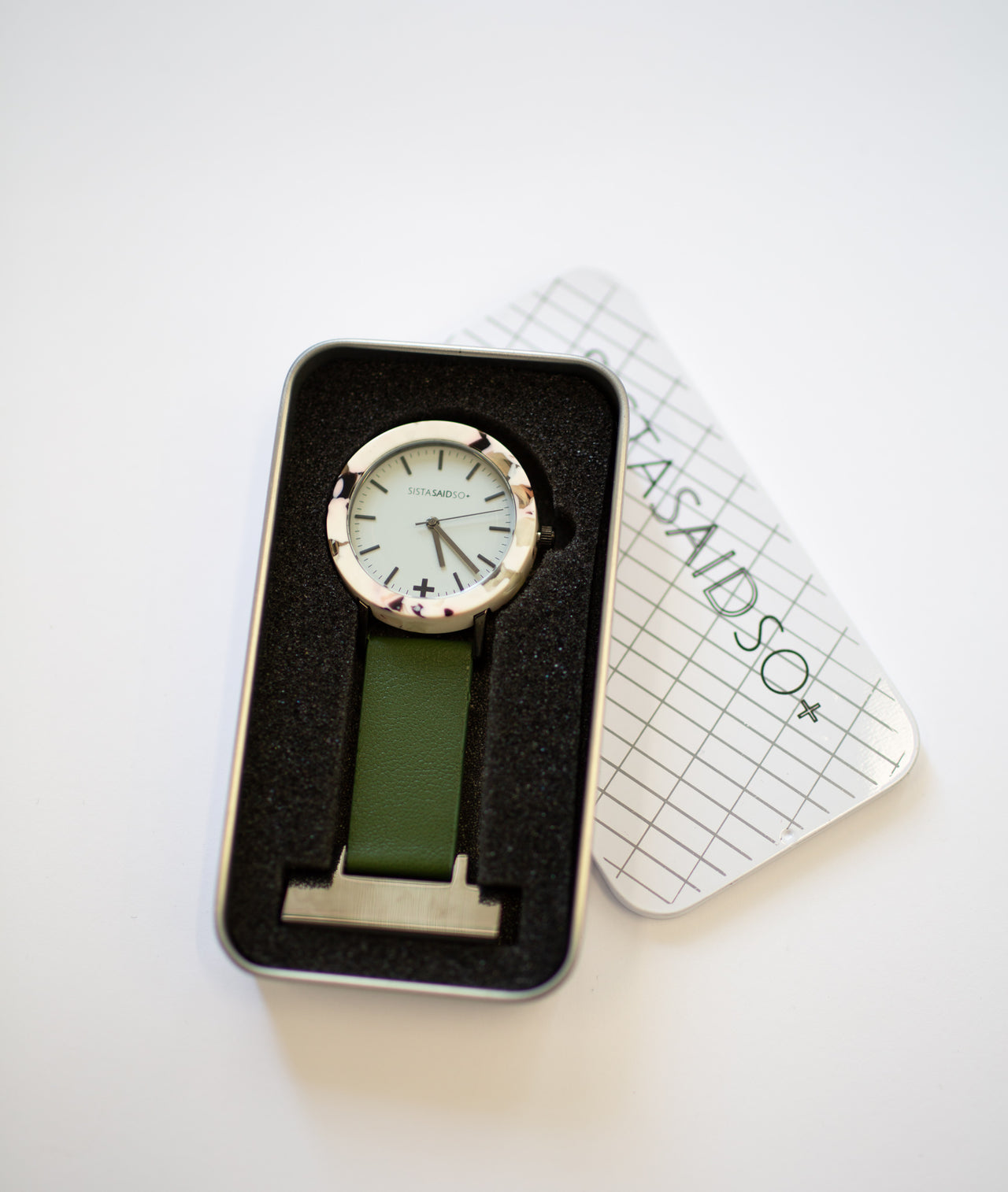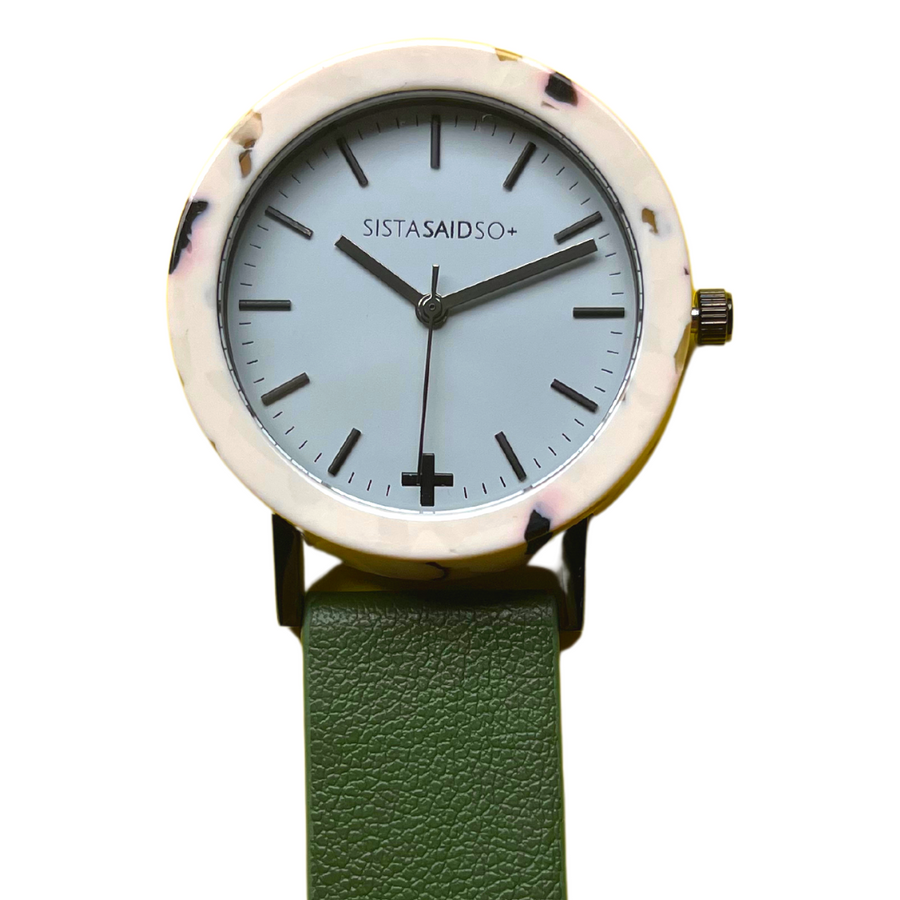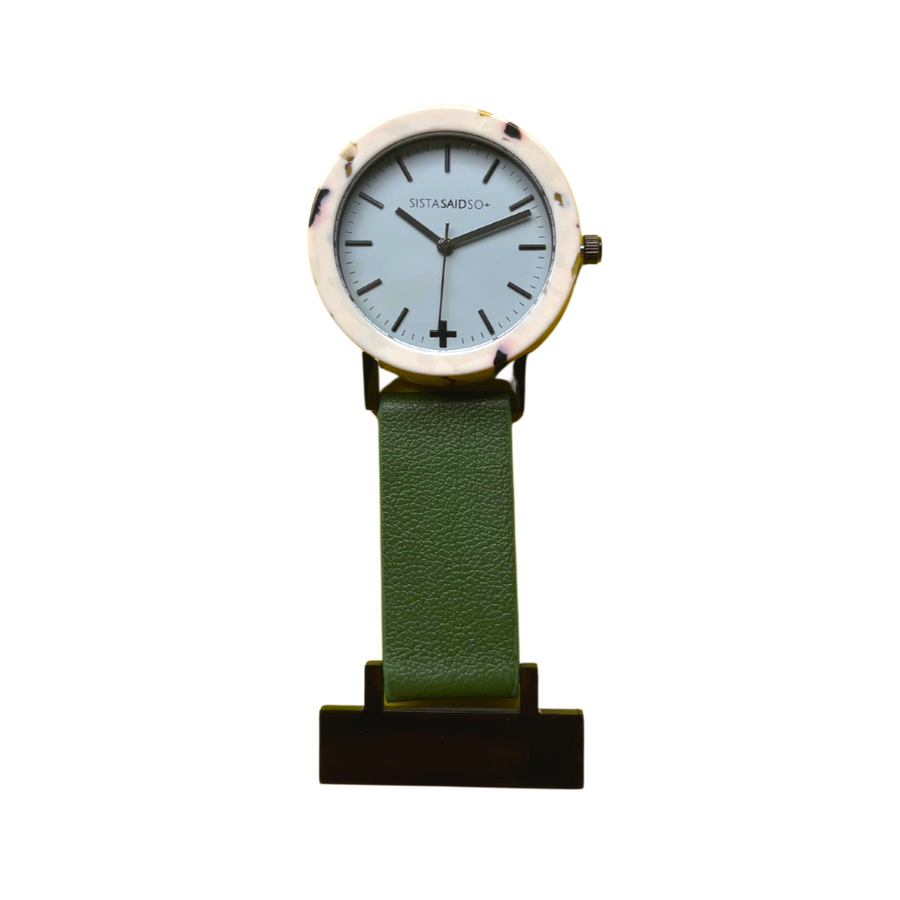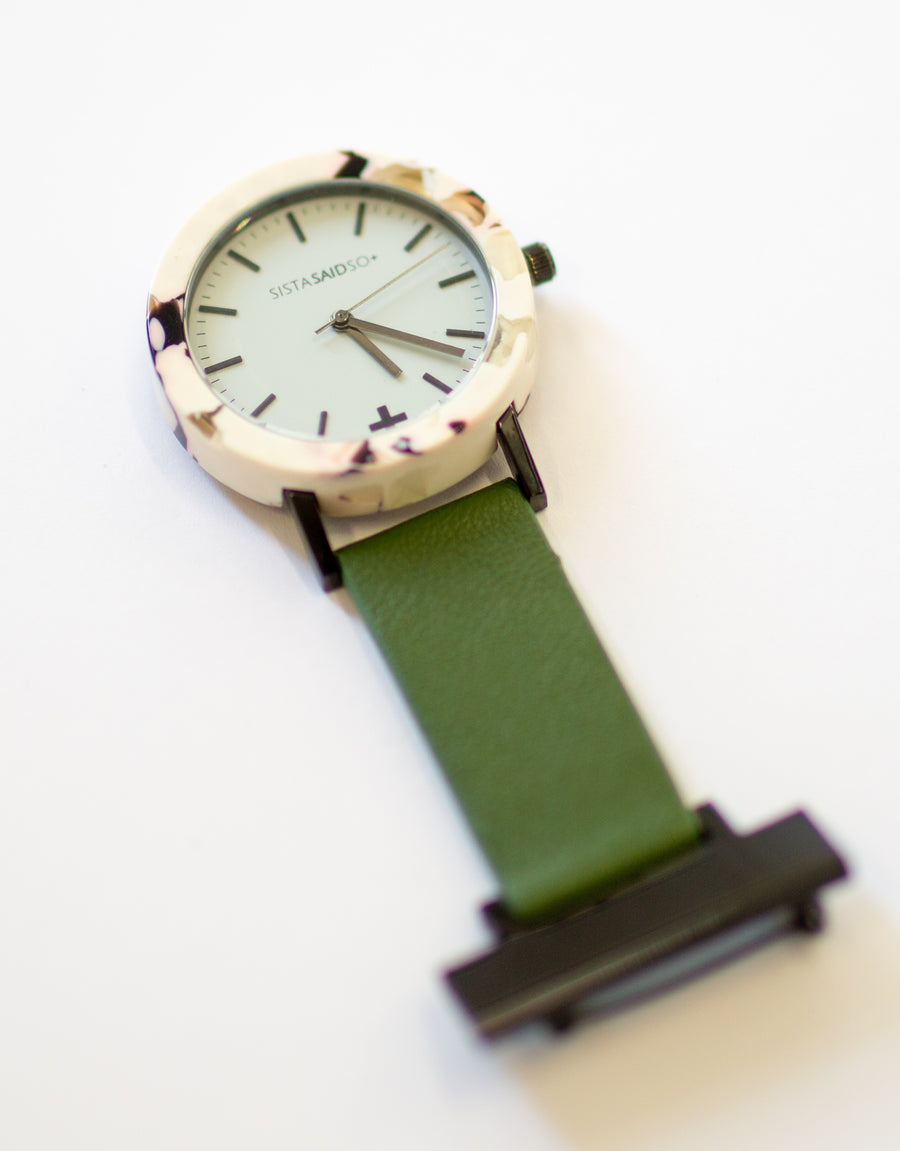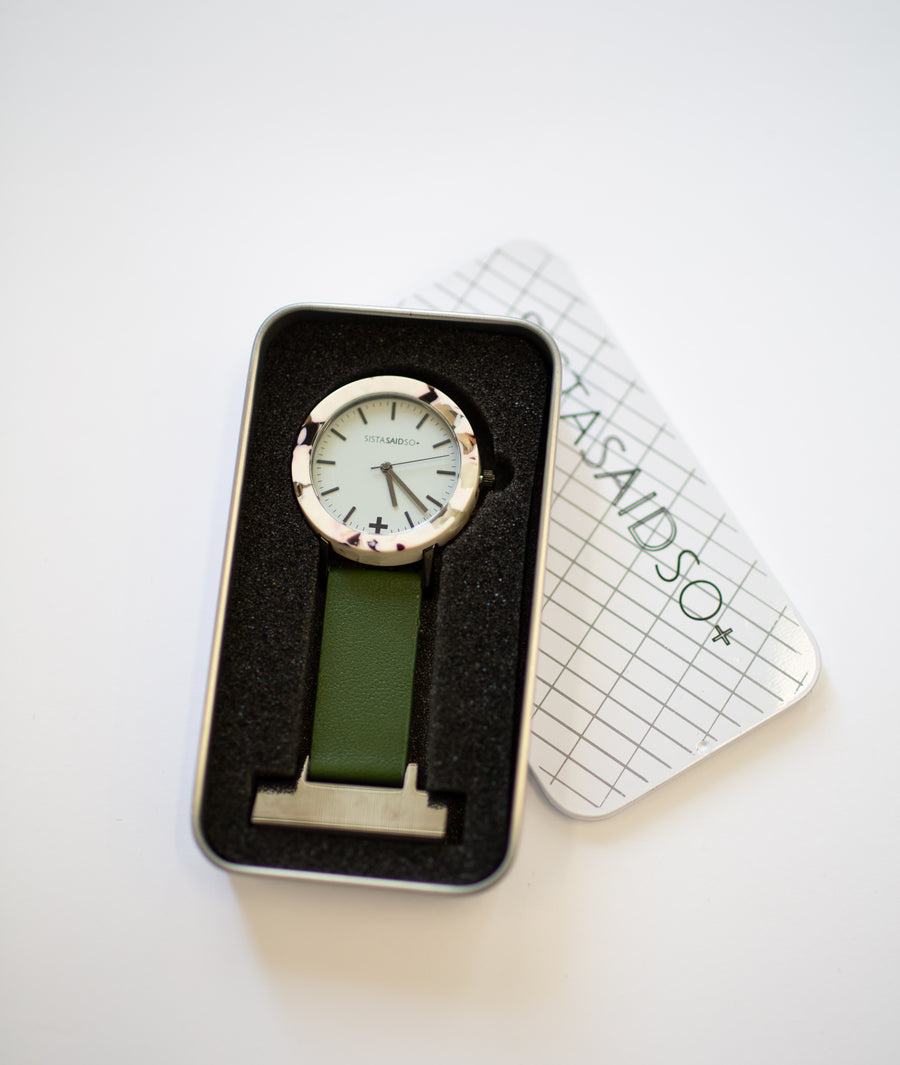 So fancy!
Love it. Super stylish and very well made.
Hi Jaimi,
Thank you for your lovely feedback! We really appreciate it. We hope you are looking after yourself! xx
Love it
Just as good as in the photos!
Hi Ren,
Thank you for your 5-star review! Enjoy your beautiful fob and thanks for purchasing from Sistasaidso+!
Can't stop showing off my new watch!
Sista Olive is so stylish, everyone loves her. I have a hard time keeping watches running but Olive doesn't miss a beat (so far). I pin her just above my pocket as a safety net, and she has fallen in once (the latch came undone) but I am fairly careless with my kit when I'm attending to patients, so it was probably not Sista Olive's fault.
Hi Rebecca,
We love hearing Sista Olive is making quite the impression in your workplace- we are not surprised, she's got style! Thanks for the hot tip about pinning her above your pocket.
Hi Kylie,
Yay! We are happy to hear you love your Sista Floss 2.0 as much as we do!